Delft Skies & Tangerine Dreams styled shoot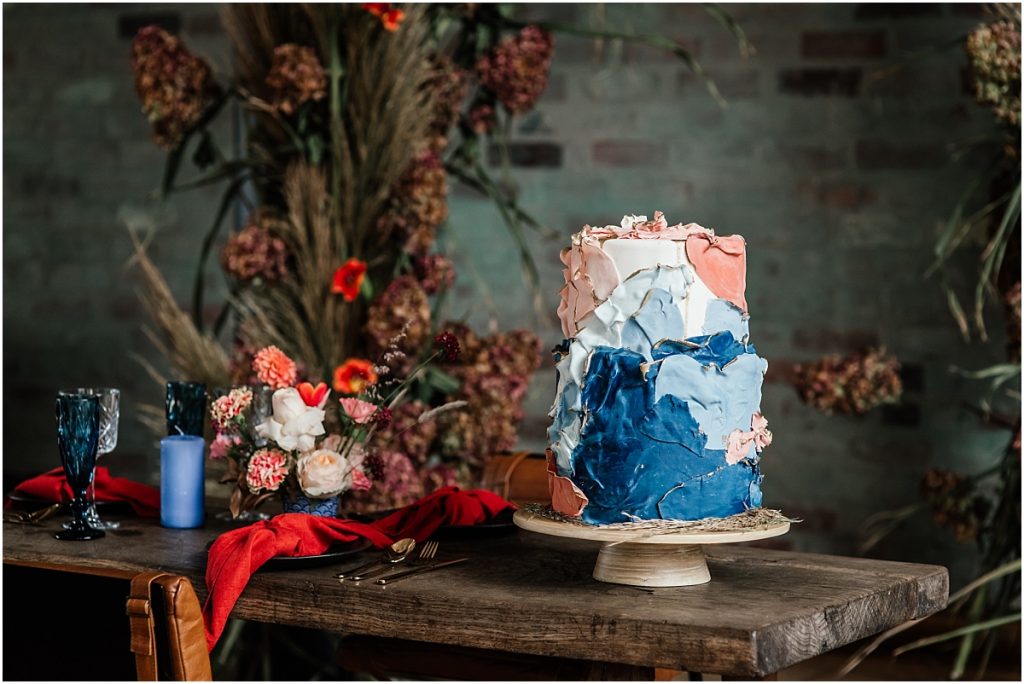 For this styled shoot we experimented with a modern European feel with elements of the 2020 Pantone colour of the year, True Blue.
Blue flowers mid South African Summer can be a challenge so as a nod to my Dutch roots we chose to bring our true blue elements through Delft ware and combine it with the most beautiful contrasting tones of peach to coral/red; softening the look and giving it a home feel by including  exquisite fresh South African summer wild grass elements of various textures and sizes.
Who would have thought that a Modern European starting point would combine so deliciously with responsibly foraged African wild grass elements.
This is one of the true joys of collaborating with fellow professionals and experimenting together- discovering new ways to combine contrasting concepts and elements, and creating something entirely new through the process.
Magic makers involved:
Dresses www.jeannellelamourbridal.com
Bridal Accessories www.jeanneandco.com
Make up & Hair www.lauraandco.co.za
Stationery www.handmadebyjanine.co.za
Styling & Flowers www.adoreweddings.co.za
Cake www.cakelab.co.za
Gold cutlery & glassware www.theweddingtable.co.za
Models Mirta Ntshangase Stephanie Anne Mundy  Boss Models Durban Boss Models Johannesburg
Venue www.45oneatstreet.co.za
Photography www.wilmatowellphotography.com