Ilodi & Kyle's Brighton beach sunrise engagement shoot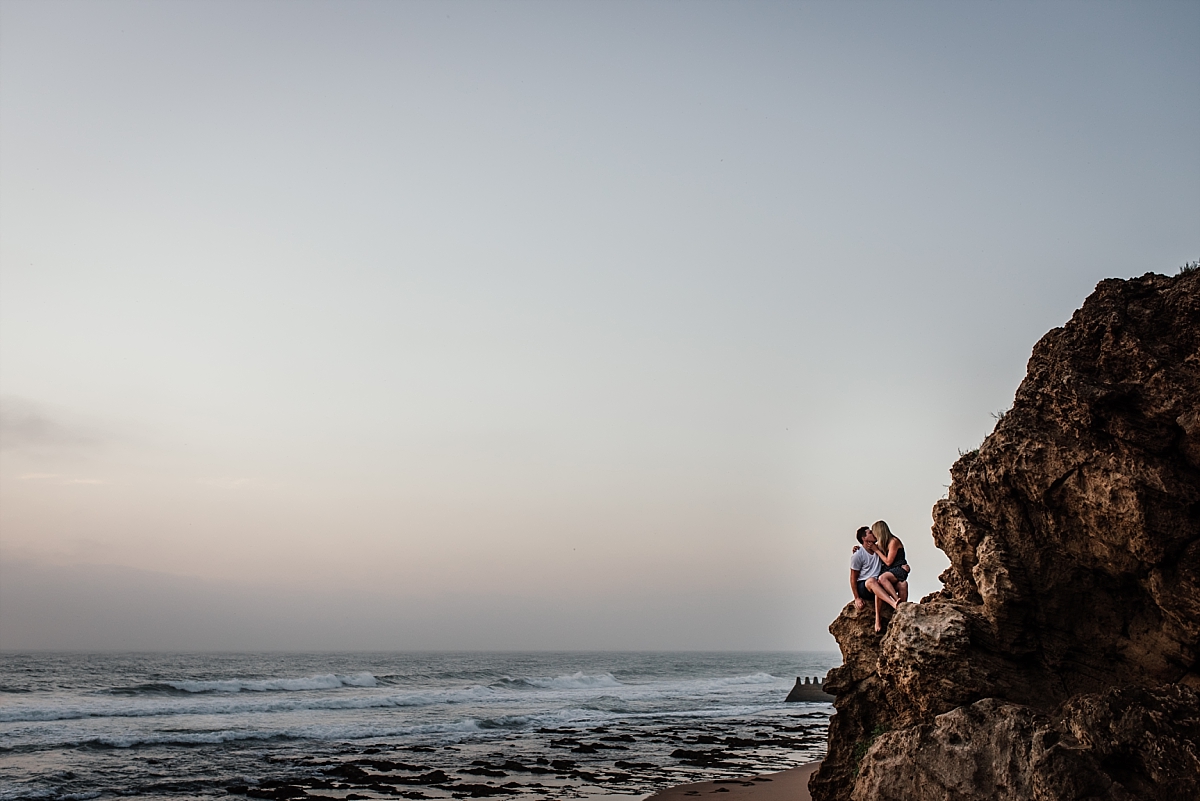 Ilodi and Kyle live in Pretoria but wanted to do their engagement shoot on the beach whilst on holiday in Durbs. Ilodi and I had been chatting about her ideas for the shoot via Whatsapp for quite a while and it was so lovely to finally meet them in real life! We had a super early start but we got treated to a gorgeous sunrise which made it all so worth it!
Ilodi and Kyle where up for anything, climbed up rocks, walked through the waves and even jumped into the water at the end of the shoot. Thank you for being such good sports guys, I hope you love your pics!!
I wish you guys the most beautiful wedding day in April.
Love, Wilma